Event Management
Every ProBOS account includes CRM and integrated calendar and event management
(and lots of other tools to help you with sales, marketing, and operations)
Throwing an event brings awareness to your company, promotes goodwill and introduces you to potential new leads. Incorporating a CRM system into your event helps you and your sales team target and track leads that could turn into sales. Here are a few ways you can maximize your event by utilizing CRM in your event management system.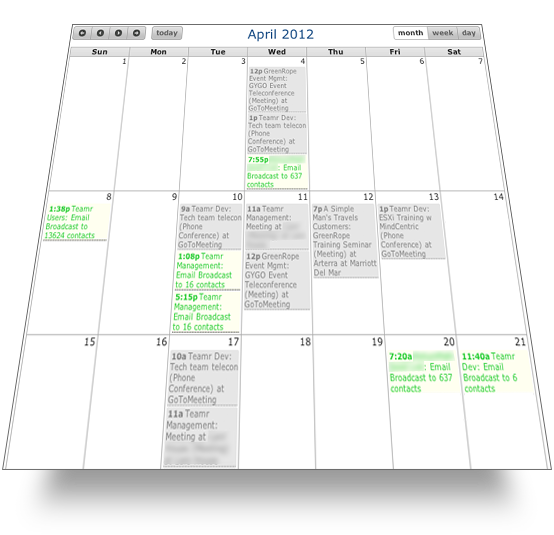 Complete Event Management System
Every event you manage can be customized to handle attendance, registration, and payment. With easy calendar integration, event reminders, and easy check-in tools, ProBOS can help your event staff make running your events a snap!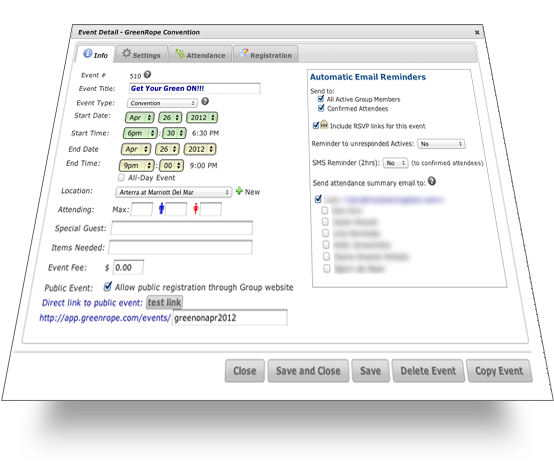 ​
Targeted Emails
Keeping up with your leads is easier when using a CRM system. At your event, a potential new customer may have told you a few key things they are looking for in a product like yours. Logging these questions will enable you to follow up with targeted email blasts that speak specifically to this lead.
Log Hot Topics
If you meet a potential new client or customer at one of your events, you can keep track of interesting conversation topics in their profile. This way, you are able to follow up with them about what was discussed and help your team remember conversation details for your next event or meet up.
Follow Up Questions
When chatting with a new lead, they may have questions or concerns about your product or service. Using your CRM system, you can keep track of any questions they might have so you can effectively follow up with company literature.
Revive Old Leads
If you met someone at one of your events that is interested in your product or service but just isn't ready to buy, set yourself or your team reminders to follow up at a later date so the lead doesn't go dead.
Incorporating CRM into your event management system not only keeps you organized, it helps your sales team to effectively follow up and keep track of potential leads.